How To Install Micro loops Hair Yourself At Home | YWigs
Is it easy to install micro loops hair?
Yes, you even can install micro loops hair yourself at home.
Today I am going to show you how to do micro-loops on your own hair at home. This hair is from Ywigs as you can see in the picture. It is so much easier to install these micro loop hair extensions because they give you the tool that you need to make it easier.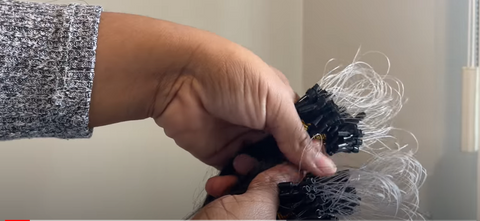 I got their silky straight one bundle does come with four smaller bundles.
This is my first time installing micro loop extension hair. It's super easy, so I believe that you can do it better after watching my full video tutorial.


How To Install Micro loops Hair Yourself At Home

Now, Micro Loop Extension Hair Installation.
First, I'm just sectioning off my leave out.

It's very similar to doing a quick weave or anything where you would leave your hair out.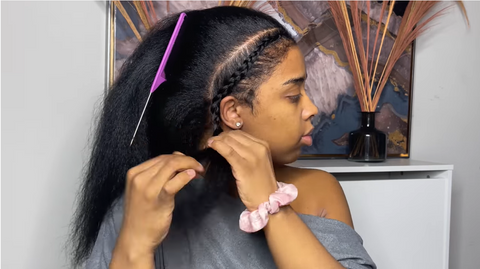 I am just sectioning off-diagonal parts in the front so I can wear my hair
up in a ponytail. Then I'm going to leave the back out again for a ponytail.
I did do half up half down with this style, but I didn't leave a part across my head, because it's not really necessary.


Second, Looping and Clamping.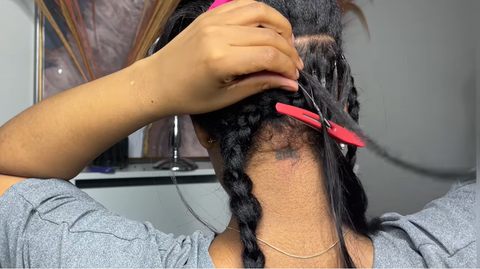 The micro loops have a little loop there as you see. You just put your strand of hair through it and then you just go ahead and take a little piece at the bottom, and pull it through. Then just go to clamp it down.

This is so easy but it's very time-consuming because the sections that you have to do are really small, but the result is so beautiful and gorgeous.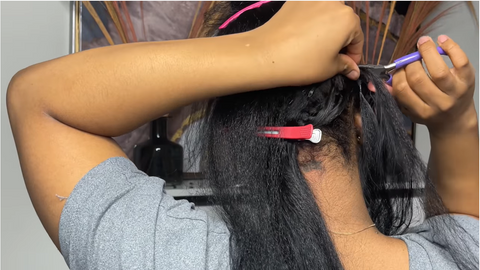 If you take it too big of a section it won't even go through the loop, so you'll kind of know what will fit, but you also don't want it to be too small
because it'll kind of slip out even after you've clamped it down.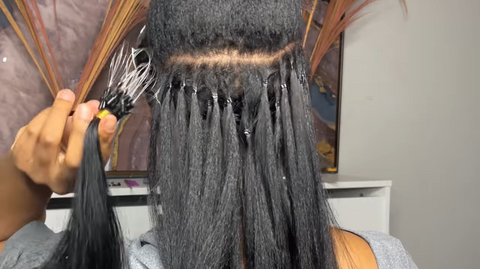 Leave an inch away from your actual hairline

Besides, You're going to want to leave the clip a little bit about an inch away from your actual hairline, so that it's kind of like movable. You
don't want it to just be stuck at the top to where you can't lift it up.
Does micro loop extensions damage hair?
Micro ring hair extensions are completely damage-free when fitted properly by a reputable hair extension technician. 

As you know, that's gonna pull your hair out, but this one does not.
I did not have any like it  was bad on my hair or anything. I feel like I didn't get any pulling, it didn't hurt my hair or skin. I think this was great because there is no glue and no sewing. This is very easy, if you can't braid or anything like that, this is definitely for you.
Click the link below to the same product.
https://www.ywigs.com/collections/i-tip-micro-loop-hair-extension/products/natural-color-silky-straight-micro-loop-hair-extension
---