Cap Size Guide
Follow the following guide to determine your cap size. Choose the bigger one when any of the following measurements are in between.
Measure with all your hair included (Ex. the bun) if you ain't to make cornrows. Measure at least 3 times to get the correct measurements.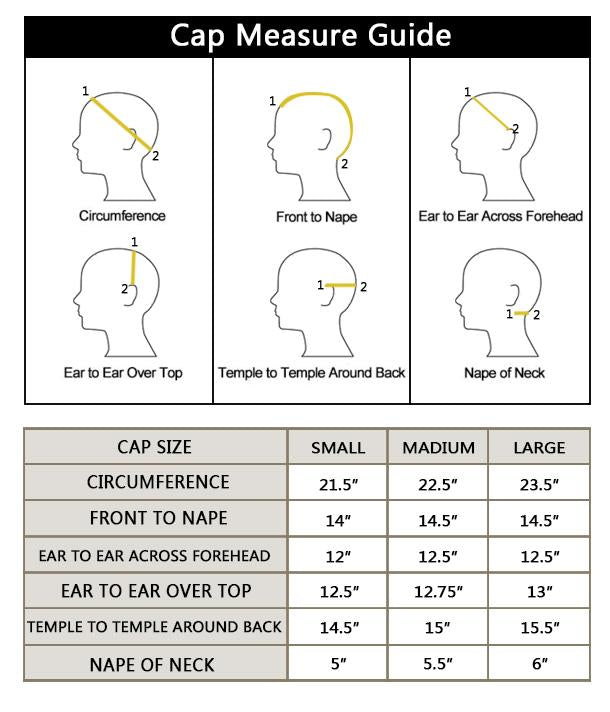 Hair Length Guide
Use this chart as a simple guide for estimating the length of hair extensions and wigs. Keep in mind everyone's head size, neck length, and height is different. Hair lengths are the lengths once the hair is in its stretched or flat ironed condition. We sell hair based off of the actual length of the hair, and not the shrinkage size. The hair is all measured from head spin to hair end.
Please Note: If you are ordering a curly wig, the hair length can be drawn up approximately 3"-4" from the curl depending on how tight it is. For waves, it can draw up approximately 1-2". Therefore, you may wish to order a little longer for curly or wavy textures to accommodate the drawing up of the hair and to achieve the full length desired.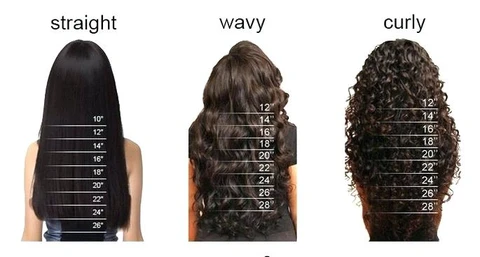 How To Measure The Wig Length